In HUMAN BEING – illuminating the reality beneath the facade, Ashkan Tashvir adopts an ontological ('let's get real') approach to understanding human beings – ourselves and others. 
It follows his best-selling book, BEING, in which he deeply examines a radical paradigm he engineered after a decade of intensive studies called the Being Framework™ and the philosophy behind it. 
Explored in this book in a clear, tangible way, the Being Framework zooms in on, breaks down and articulates the qualities and drivers of our decisions, behaviours and actions. 
Based on years of multidisciplinary research, his original work has revolutionised how leaders approach producing results in their workplaces and beyond. Instead of office politics and facades, thousands of people all over the world are now leading their organisations and communities with qualities such as authenticity, integrity, responsibility, commitment, reliability and assertiveness as a result of working with the Being Framework™.
By providing you with the tools to identify and transform the elusive root causes behind the blockages holding you back, this book supports you to prioritise your intentions, express your authentic self, enjoy successful relationships and lead a life of influence, wellbeing and fulfilment.
You're invited to the inaugural book launch event for Human Being, by Ashkan Tashvir, which lays out the Being Framework™ in its entirety. It is a rare opportunity to hear stories from members of the community who are adopting and living the Being Framework™ in their lives and their organisations.
Date and Time
Thursday 28th July 2022
5:30 pm - 7:30 pm, Sydney (AEST)
3:30 pm - 5:30 pm, Singapore (SGT)
8:30 am - 10:30 am, London (BST)
11:30 am - 1:30 pm, Dubai (GST)
12:30 am - 2:30 am, Los Angeles (PDT)
7:30 am - 9:30 am, Coordinated Universal Time (UTC)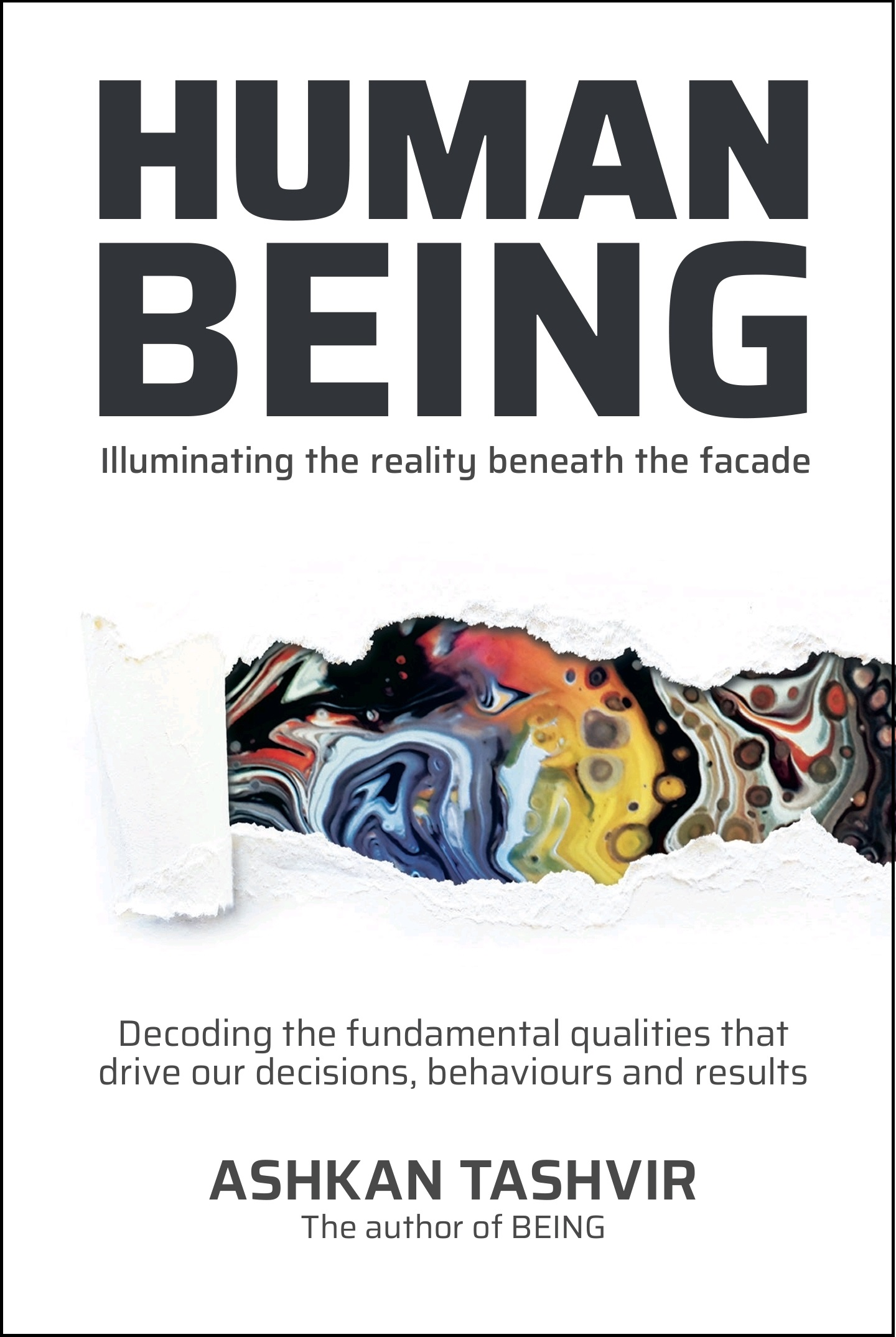 If you are yet to obtain your copy of Human Being, you can do so by clicking here.